Learning Healthcare Systems
The prospect of structured electronic health records, rigorous outcome measurement and alternative research methodologies offer the possibility of a healthcare system that learns from each patient who is treated. Such a system could improve diagnosis and help to identify the treatment that is likely to have the best outcomes for each individual patient according to their priorities.
Such developments could greatly improve the safety, effectiveness and cost effectiveness of healthcare and could represent a paradigm shift in the conduct of clinical research. They could also raise major ethical, regulatory, workforce and patient acceptability issues. There remain major questions about the feasibility of such systems and the extent to which they will transform healthcare in coming decades. This project will bring together many of the leading experts on Learning Healthcare Systems with healthcare policy makers to explore these questions.
This website will collate the views of the experts and we invite you, the patient, clinician, policy maker or academic, to add your views to the debate by commenting on the evidence that we collect and on our interpretation of it. Together we will attempt to look into the future of healthcare.
The site is divided into sections and sub-sections, visible on the navigation bar above. You can also navigate to sections by clicking the various fields in the picture below.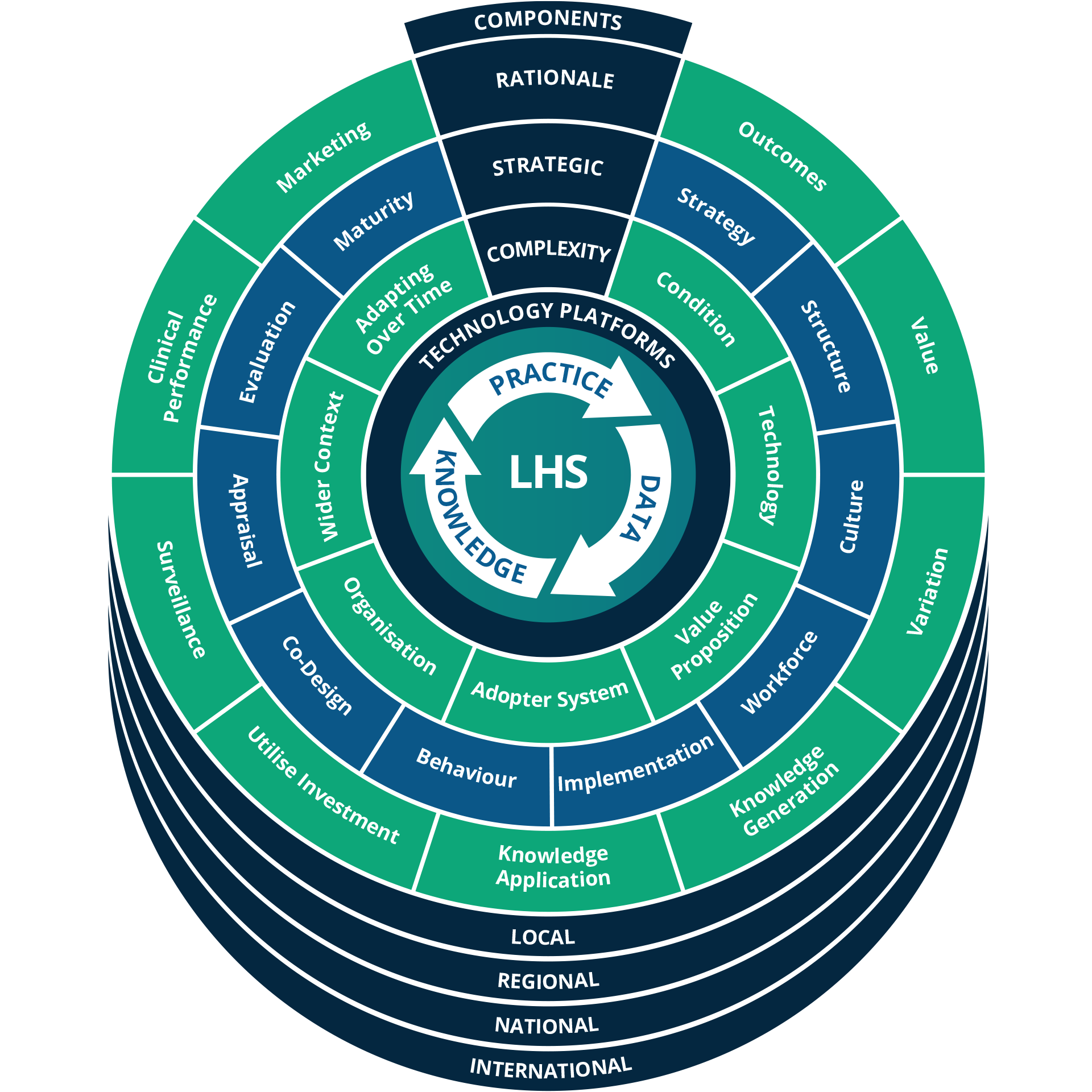 The Learning Health Systems Framework. An explanation of the framework can be found here.
The 2021 report Realising the Potential of Learning Health Systems is available here.
This site will grow as we upload interviews, case studies and other evidence.
HOSTS AND FUNDERS
This project is run by the Institute of Health and Society, Newcastle University and is funded by The Health Foundation.